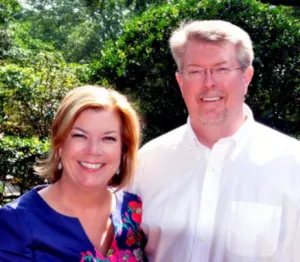 Dr. Daniel Dodd of Jacksonville, Florida, has been a practicing chiropractic physician since 1983. He became interested in chiropractic in undergraduate school after discovering it from friends. He graduated from Life Chiropractic College in 1982 and practices with his wife, Dr. April Dodd. He has lectured at several companies in the Jacksonville area on safety, ergonomics and wellness. He enjoys helping people personally injured on the job, at home or in a motor vehicle accident.
He is past president of the Florida Chiropractic Association (FCA) and has held several committee chairmanships within the FCA including Medicare and Workers' Compensation. He has been honored three times with Kudo Awards from the FCA for outstanding achievement and was chosen Chiropractor of the Year in 2008 for outstanding service to his community. He was also Spring Convention FCA Honoree 2012. Dr. Dodd also serves on First Coast Service Options Medicare Chiropractic Advisory Committee for the State of Florida. He has been active in the West Side Rotary for the last fourteen years and is past president.
Daniel and April met at Life Chiropractic College and are the parents of three children: Ashley Dodd-Holmes (Bret), Brandon Dodd (Megan), and Riley Dodd. Ashley and Brandon are both attorneys in Jacksonville and Riley is a graduate of Florida State University and Palmer College of Chiropractic in Port Orange FL.
Dr. April Dodd is a native of Jacksonville, Florida. Dr. April attended Ed White High School and is a second generation chiropractor. She practices general chiropractic with special interest in women and children. After attending Harding University in Arkansas, she entered Life Chiropractic College and graduated in 1983. She has practiced with her husband, Dr. Daniel Dodd since 1984.
She has served the state of Florida as a chiropractic board examiner for the Florida chiropractic licensing examination. In addition, she has served as a developer for the Rules and Laws test given for licensure in the State of Florida. Dr. April currently serves as past president of the Florida Chiropractic Association. She is on the board of directors for Secure Care of Florida.
The Dodd's are the VERY proud grandparents of Everett Dodd, born September 12, 2015, and Elizabeth Dodd, born June 21, 2017. New additions to the Dodd family are Ann Charles Holmes and Sadie Thomas Holmes born November 20, 2018.